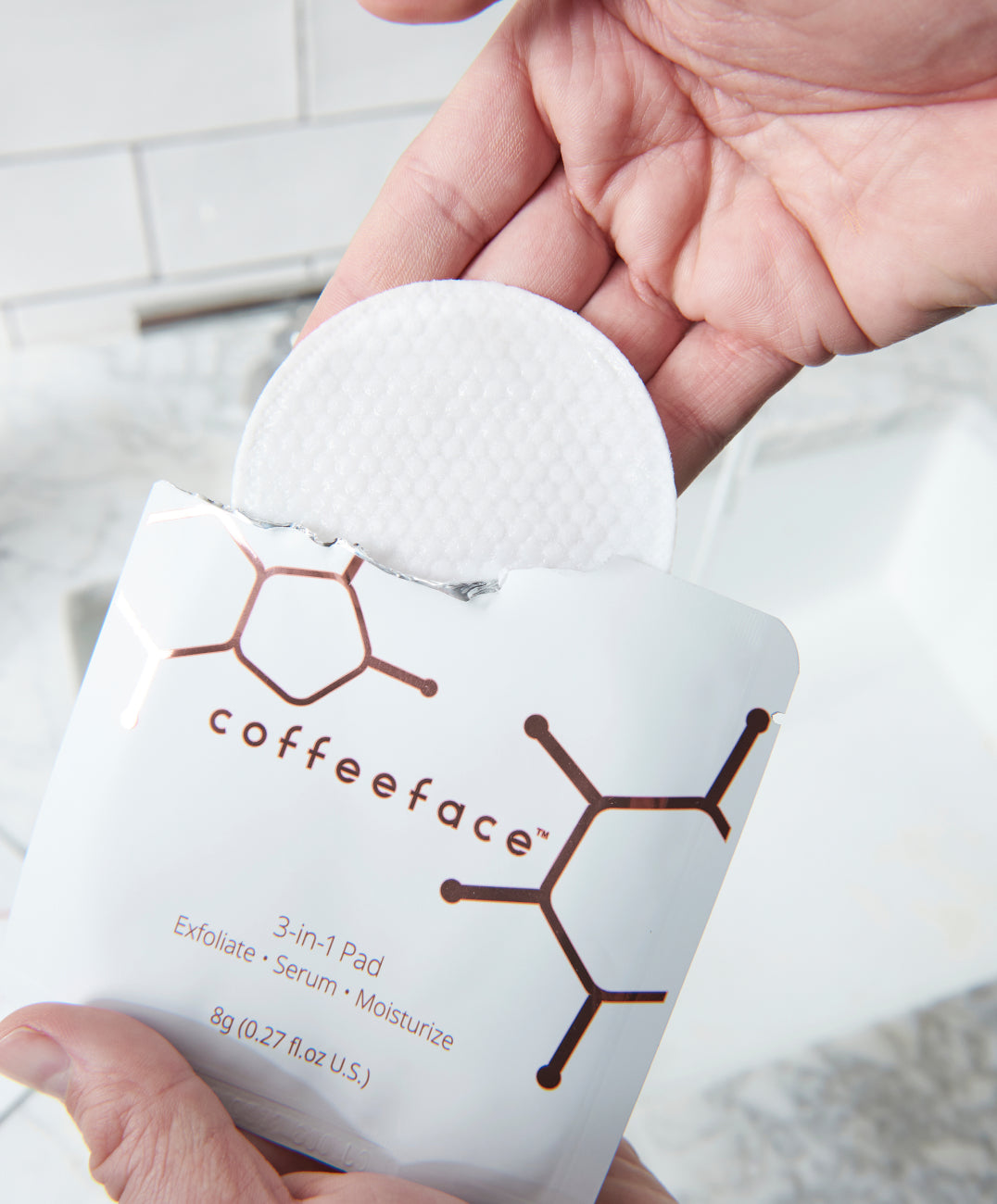 FAQ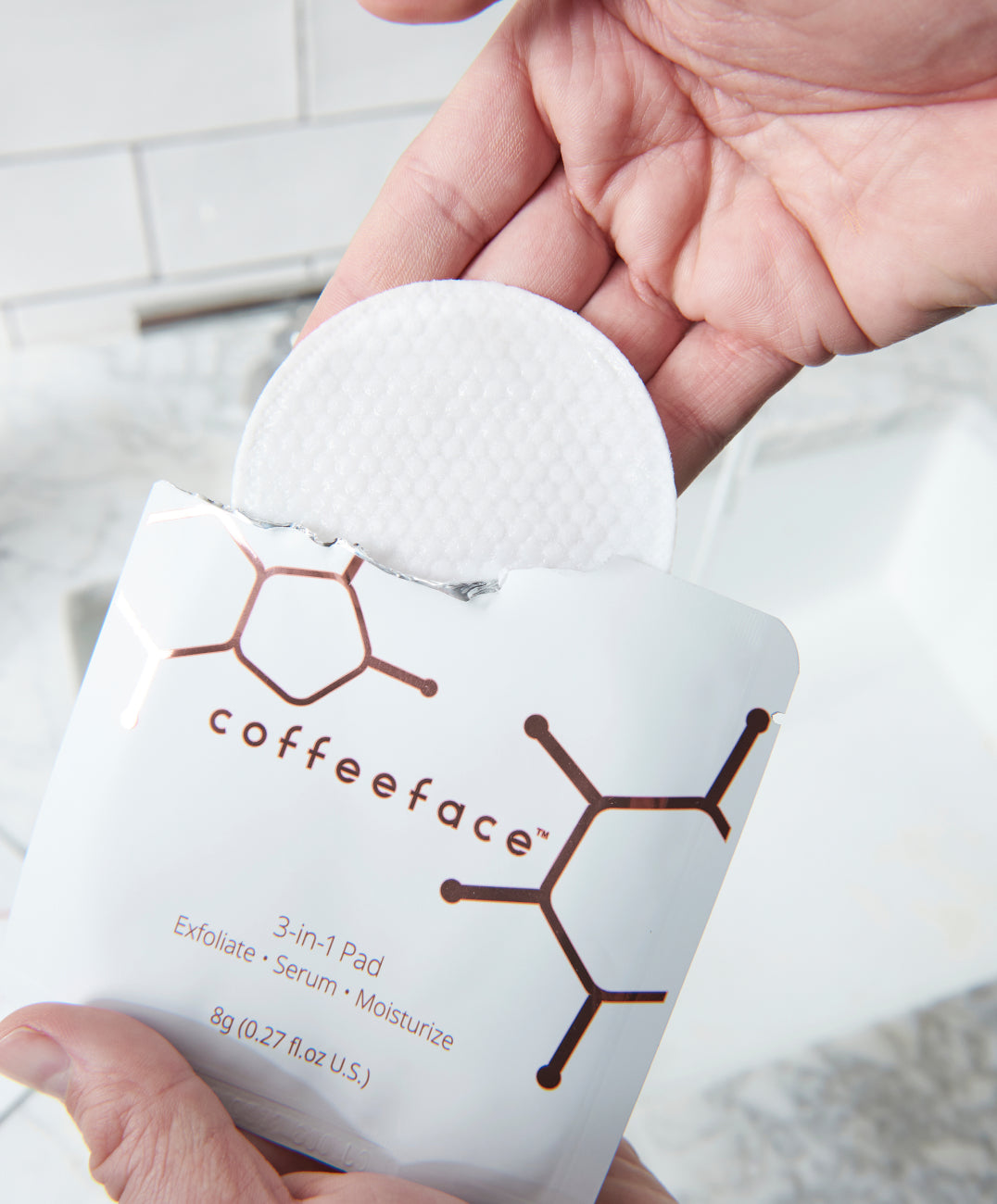 Products
How many pads come in one box?
32 pads are included in one box of coffeeface!
How often should I use coffeeface?
For an all natural upkeep of healthy skin it is recommended to use coffeeface multiple times a week on its own or a few times a week along with your other skincare regime. Our customers have told us that they've seen the best results after the second or third use.
Returns/Shipping
Do you offer returns and exchanges?
At this time, coffeeface does not offer returns, with the exception of damaged shipped items or an order processing error. Products cannot be returned or exchanged due to allergic reaction. We sympathize with the occurrence of a true allergy and advise that the customer contacts a medical professional for thorough allergy testing to prevent future instances.
Does coffeeface ship internationally?
Yes we do! At an increased shipping rate.
What is the processing time for my order?
Orders typically ship the next business day. Due to COVID-19 shipping may be delayed.
Once your order ships you will receive tracking info in your email.